LAX HISTORY
---
ALUMNI WOODSTICK CLASSIC GAME | Garden City Lacrosse Alumni played Manhasset Lacrosse Alumni

Click Here for Photos

GARDEN CITY'S TIM WORSTELL TO BE INDUCTED INTO LONG ISLAND LACROSSE HALL OF FAME
On February 5th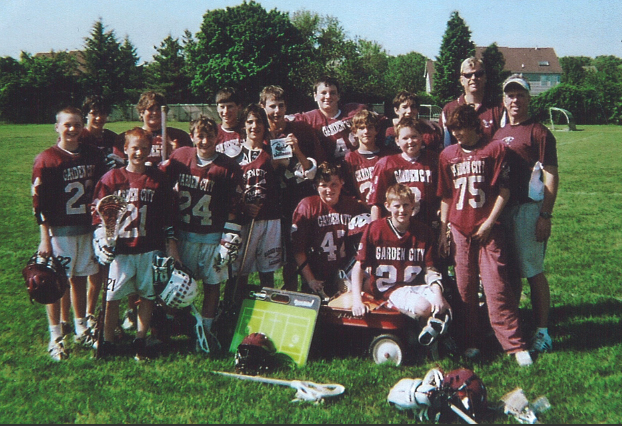 GARDEN CITY'S TIM WORSTELL TO BE INDUCTED INTO LONG ISLAND LACROSSE HALL OF FAME

Tim Worstell, Garden City Class of '79 (pictured on far right of team photo ) will be inducted into Long Islands Lacrosse Hall of Fame on Saturday Night February 5th at the Huntington Hilton Hotel (631-845-1000) located at 598 Broadhollow Road (Route 110) Melville, New York. The Hall of Fame dinner and ceremony will begin @ 7:00pm is also a fundraising event run by the Long Island Metropolitan Lacrosse Foundation who offer great support to Long Island's Lacrosse Community. If you are interested in attending the cost is $100 per person and checks are made payable and mailed to the Long Island Metropolitan Lacrosse Foundation c/o Dorothy Thearle 5 Concord Drive, Holtsville, New York 11742. You can also pay at the door on February 5th for 125$. Young lacrosse players are welcome to attend as well. GO GARDEN CITY LACROSSE!



Lax Alumni News from around the World



GC Lax Alumni Thomas Ryder stationed in Iraq
---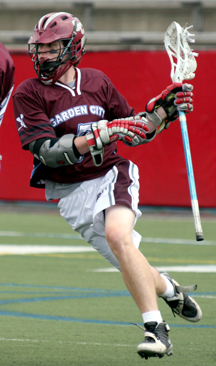 Dean Gibbons and the U-19 Men's National Lacrosse Team

Dean Gibbons has been selected to be a member of the Under-19 Men's National Lacrosse Team. The best players in the country were invited to try out for this team, and Gibbons was chosen to be a member of this elite squad of only 24 players! Gibbons broke the Long Island record for goals in a season, with 101, as a junior at Garden City High School. He is the school leader for career goals with a whopping 236 goals! Gibbons is the second highest career point scorer at Garden City with 347 points. He is behind former Garden City player Peter LeSueur. Dean, a two time All American at GC, is currently an essential member of the Harvard Lacrosse team.
In order for Dean and Team USA to participate in the World Championships, they have to raise $120,000 to cover all costs. Please help out the team so that they can defend their title. All donations are accepted.
The U-19 team will be competing for its sixth title in Coquitlam, British Columbia, Canada, on June 3 - 12.